The pewter bar counters
The compagny of L'ETAINIER  TOURANGEAU was created about thirty years ago by M. Mallet Christian who inherited the know-how of craftsman. He transmitted this know-how to Mr Gilles Chéramy who has been the manager for 23 years.
Our team is composed of 6 people who continue this unique know-how of pewter counters.
That unique know-how of the pewter bar tops is recognized not just in France but worldwide.
Our pewter counters are used in cafés, brasseries, restaurants, hotels and wine bars. They are also appreciated in the private clients in the form of bars and kitchen countertops.
A made-to-measure counter tops
We adapt our pewter bar top on your existing counter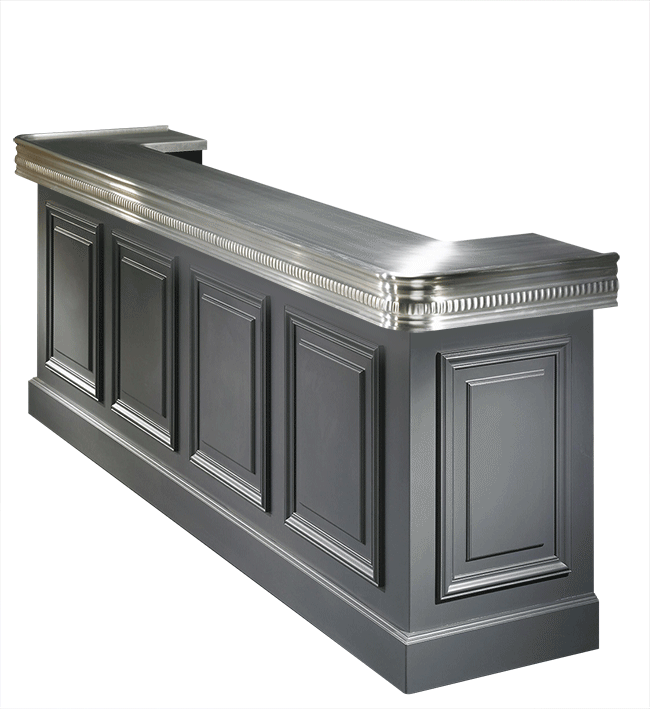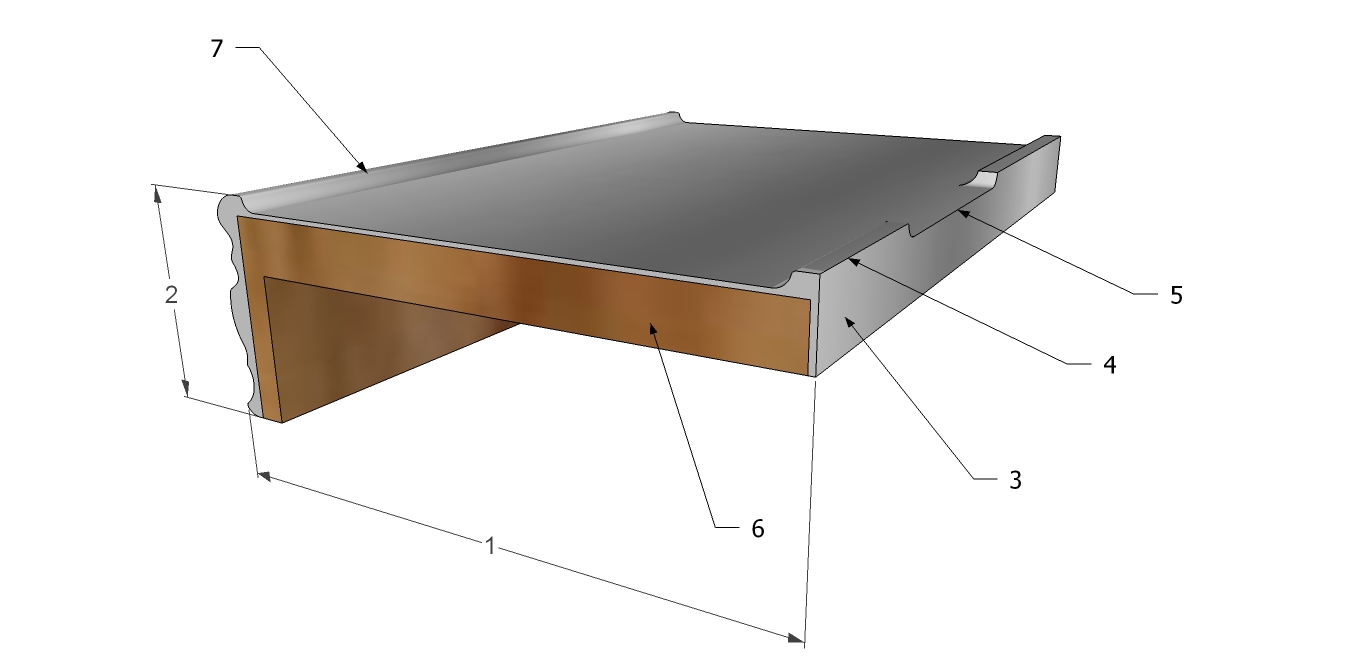 Technical language
Width of the bar top
Height of the edge profile
Back side
Back raised lip (option)
Break of the raised lip
Plywood 30 ou 37mm
Front raised lip of 5 à 10mm
It is from the pewter bullion that the knowledge of the ETAINIER begins.
According to the tradition, the alloy used was 60%, it is the "Claire Etoffe" or 82% for a heightened silvery shine. Parisians call this type of counter "le zinc". From now, the alloy used for the tops and worktops is of food grade quality according to the U.S. and European Union standards.
Pewter is a pure ore, a noble material. It is delivered in bullions in our workshops; we work and cast them ourselves in our very old molds, what already generates a very high solidity.
Our countertops are 3 mm thick and 4 to 6 mm thick for the edge profiles.
Pewter offers the countertop a wide range of decor through different edge profiles.
For shaping, adaptability is absolute. Solders are invisible making the whole set as a very robust single piece without sharp edges, what guarantees a perfect hygiene.
Finally, with time, our countertops take on a unique patina while getting a beautiful old silver being star-studded due to various impacts received  each day. Its easy maintenance is made with soapy water or mineral soap special pewter made by us.
As regards its legendary strength two centuries of faithful service in brasseries can testify to that.
L'Etainier Tourangeau
Le fabricant de comptoirs en étain
Parc d'Activité de la grange barbier - 8 rue Baptiste Marcet - 37500 Montbazon - France
TEL : +(33) 02 47 26 12 99